KVK digitises and e-invoices. And it works!
**As an independent administrative body (ZBO), the Chamber of Commerce (KVK) supports entrepreneurs with (international) ambitions in trade, innovation, renewal and growth. But who supports KVK in achieving innovation? What does it mean when digitalisation is included as one of the main pillars of a business strategy? And what does that digitalisation look like in the workplace? **
To get a clear picture, Bianca de Graaf takes us through KVK's story. As Team Leader Financial Administration, she knows better than anyone how important it is to keep innovating. E-invoicing is an important topic in that as far as she is concerned. "It is no coincidence that KVK has included digitisation in its strategy. The impact of this is huge, also for us as a finance department." Bianca explains. "From cost savings to process change and from an executive to advisory way of working. Just a few of the items currently in play."
Tendering process
KVK was about to make a major switch. After a tendering process, AFAS Software was chosen as its ERP solution with eConnect in it as an integrated e-invoicing tool. "Being able to receive and process e-invoices is one thing. Now it was a matter of informing our suppliers of this and motivating them to send e-invoices to us" says Angelique Benfield, Project Leader e-invoicing within KVK. Working with a motivated finance team and a feature-packed accounting package, the need for support in supplier onboarding soon became apparent. This support was found in the form of WeConnect®, eConnect's onboarding tool.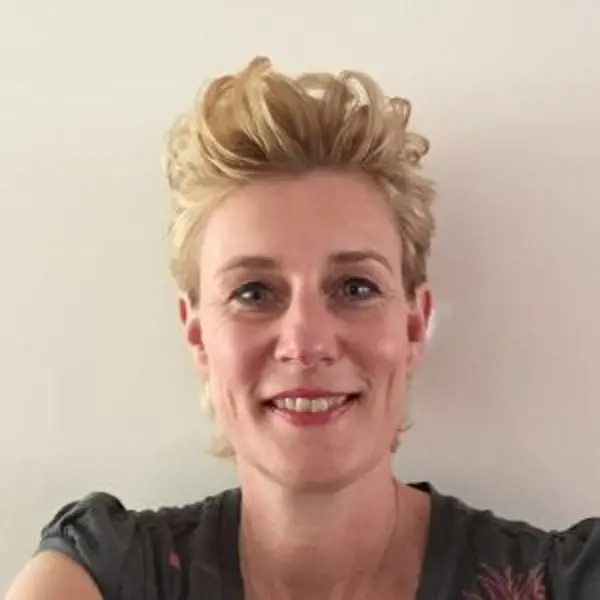 Bianca de Graaf, Teamleider Financiële Administratie bij KVK
❝ Not digitising for the sake of digitising, but really from the perspective of quality. ❞
Promising start
After running a scan, it turned out that several suppliers were already known and registered with Simplerinvoicing/Peppol. They were therefore immediately requested to submit their next invoices electronically and, as expected, this received a positive response from almost all of the approached parties. Following this, over 900 suppliers received a survey on July 1st 2019 that automatically provided respondents with tailored advice on how best to send e-invoices. "By now, we are over 4 months in and I am pleasantly surprised!" Angelique smiles. We already have a 30.6% response rate and that's with the summer holidays coinciding with this period!
Golden advice!
Involve the right people as early as possible, including the supplier of your accounting software package. What will it mean for us? What steps do we have to take? This creates support and ensures a quick and smooth start. I am also very pleased with the quality. Consider the staffing organisation that has now switched completely to e-invoicing as a result of our campaign. Similarly, a large Office Supplier that sent us both invoices by mail (PDF) and by snail mail(!) is in the process of switching to electronic invoicing under the guidance of WeConnect® and eConnect. For one of our other suppliers, an international IT service provider, it apparently couldn't go fast enough. They called us at the start of the campaign and are now in the process of setting it up. That's great news!
The survey results also speak for themselves. Herein, respondents clearly indicate how important they consider the issues below to be.
Prompt payment - 84%
Certainty of delivery - 87%
Secure exchange - 73% [/AlignRight]
Monitoring
Monitoring the survey results is an important part of the onboarding process at KVK. After all, it is not settled within a day in all situations. Take the example of the supplier who successfully sent e-invoices, only to receive another e-mail with PDF the next time. There, the error turned out to be in the software package and a solution is now being worked on. "As you can see, organisations are in full swing and the end is far from in sight." an enthusiastic Benfield says. Over the past 2 months, WeConnect® has been scheduling follow-up actions, sending reminders and organising knowledge sessions, further increasing the current response rate. Meanwhile, 32.6% of the invoice flow within the Chamber of Commerce has been converted to e-invoices (reference date 4 December 2019).
New opportunities
Angelique's expectation prior to the project was efficient, fast and error-free processing of the invoice flow. So far, this is going as expected and the resulting time savings are already resulting in new opportunities. "Colleagues in the accounts payable department already notice a clear difference in the faster processing of e-invoices received," Angelique hastens to add. "As a result of the freed-up hours, roles are being reallocated. The accounts payable specialists are now also being inducted into the accounts receivable department. With the expected increase in efficiency, speed and accuracy, the executive role will change to an advisory finance role. Something KVK is already preparing for internally."
❝ E-invoicing is fun! If I were self-employed, I would also submit an e-invoice. ❞
Advantage for the entrepreneur
KVK is also very pleased with the exclusion of ghost invoices. Because electronic invoicing takes place via Simplerinvoicing/Peppol's secure network, ghost invoices are no longer possible. As far as Angelique is concerned, a nice advantage for every entrepreneur. Another well-known advantage of e-invoicing is shortening payment times. Until now, KVK used to book incoming invoices within 3 days with a payment period of 30 days. With the expected real-time receipt and processing time, this could have another positive impact on the payment period.
Digitisation in 2020
KVK, in addition to substantial savings from e-invoicing, expects 50% of invoices to be automatically read and entered by the end of 2020. 60% of these invoices are expected to be hiring-related. "Self-billing, also known as reversed billing, is therefore a logical next step. This reduces administrative operations for the suppliers and for us as a client and reduces the risk of errors in the financial process," Bianca explains. "The change has been very positively received by employees so far. Instead of making credit invoices and making payment, the work shifts to a more advisory role, i.e. more proactive. We are therefore even better able to support companies." When asked what innovations and developments are still on the wish list, Bianca reveals that sending e-invoices is a next project. Sales invoices can already be sent via UBL, but not yet via Simplerinvoicing/Peppol. Customised "customer requirements" are also in the pipeline, such as more comprehensive spending statements and specification of invoice characteristics. In addition to reversed billing, nice digital challenges for 2020!
Last modified:
8-2-2023 08:50